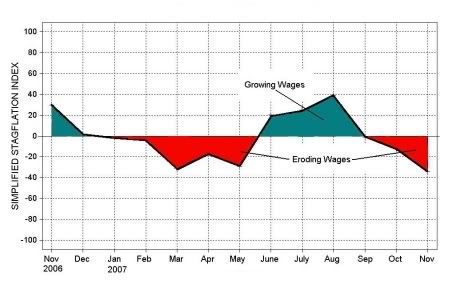 The usual round-up of the 10 best stories, I could not help noticing having reviewed all the papers at length that there is a common theme of rising prices and falling sales and tightening credit. For 2008 read 1976?
The pic next to this is taken from
here
, an US stagflation watch site.
Here are my 10 most interesting links:
Energy rip-off
- The Times leads with allegations of price fixing in the UK energy market. Very convenient for the government...
Retail figures for Boots
- Mixed cheer from the retail sector post Christmas.

Northern Rock management
- Treasury has team lined up for inevitable nationalisation.
Lost Rock
- Even the Guardian concede the Government will have to step in to clear up its own mess.
A Tribute to Sir John Harvey-Jones
Stagflation speculation
- more of this to come this year, even if what we experience will only be mild compared to the 1970's. Get ready for comparisons aplenty with 1990 bust Japan too.
Threats to UK employment
- A good piece in the Telegraph, maybe help is at hand from the falling pound.
Music Industry still a-changing
- EMI to cut jobs, the fundamental Business model issues still unresolved.
Nuclear button pressed
- The Observer writes a puff piece for NuLab - worth a read for the insight to lame government thinking.
Credit Crunch
- Still the fire is lit as Citi seeks even more money for a bail out from Saudi sources.