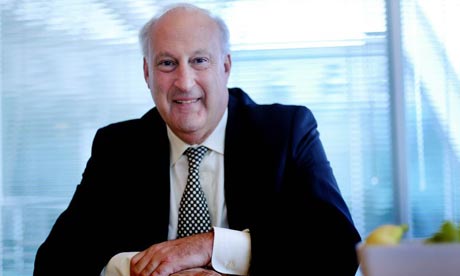 This
Robert Peston interview
with Sir Victor Blank, the recently deprated LLoyds Banking Group ex-Chairman, is amazing. Not for the fireworks or stunning Peston interview technique.
But for Blank's show of ignorance. Here is a 'City Grandee' dispalying all the worst characteristics that we have come to expect.
Sir Victor says they had no idea about the problems in HBOS; perhaps they could have done some due diligence to see what they were buying? No, not when Mr. Brown the Prime Minister had asked so politely.
In recent weeks I have had some conversations which suggest LLoyd's was uniquely poorly placed ot buy HBOS. Lloyds had never had a huge corporate bank and had not been on the other side of the mad deals HBOS had been winning. Barclays, RBS and HSBC would have known of the craziness of the business model promoted by Peter Cumming at HBOS.
Lloyds were ignorant and it has sure cost their shareholders.
Sir Victor also offers no mea culpa, instead there are weasel words about a need for change and someone having to take a fall. Let's face it he should have been sacked for incompetence and landing the Bank with such a bad deal.