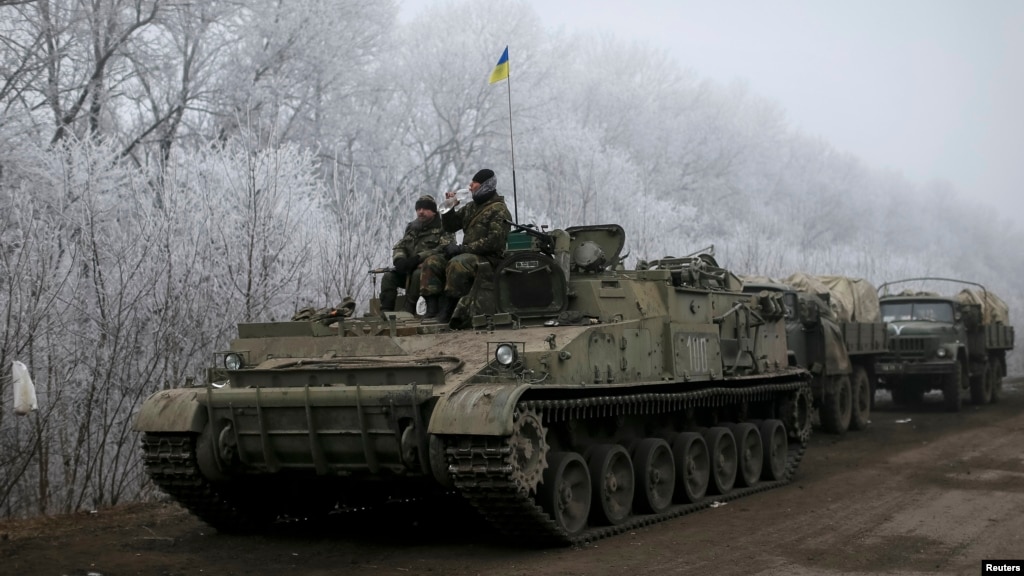 Ukrainian troops withdrawing from, err, Ukraine
As usual, ND has it right. Last week predicting that the Russians will interested in closing off a pocket in the line that they have cleared in rebel areas.
Predictably, the ceasefire agreed last week has been 'in place' everywhere except here. Now the Ukrainian troops are withdrawing having lost control of the vital railway station. Now of course, the ceasefire can be honoured!
I still cannot explain rationally what Merkel and Hollande thought they were doing. Clearly Putin told Merkel to get on with a plan for separation lest the war be expanded and also that Germany had its gas cut-off*. Unsurprisingly, these same calls with Cameron and Obama did not meet with a desire to travel the world working out a Russian appeasement strategy. Quite why Cameron is getting a bad press from not engaging in this charade is beyond me - but then again, the press has lots of left-wing Quislings who perhaps have not noticed Russia's fast move from Communism to Fascism.
The only real question left is does Russia want a bigger client state and a new land border with Crimea or is the current chunk enough to satisfy the demand currently?
One valuable lesson of the 1930's is that land grabs are addictive for successful leaders and don't stop until a serious war effort is made to halt them.
*I may have been informed of this by a rather reliable source.