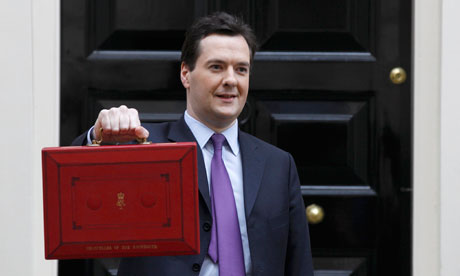 Being an election year the Budget means nothing. In a normal year I can get quite interested in what may or may not happen and who the Government is looking to help or punish.
In an election year, this does not matter. We all know that a few months after the election there is an emergency budget that explains the real world. As will all new Executives in the any large company, the new appointment is the time to 'kitchen sink' all the losses and bad news when they know there is 5 years to come for people to get over it.
(Interestingly of course, the current Coalition bottled this bit in 2010 and went in for a half effort which has cost them wiggle room now on the economy).
it is interesting to spot the new political trend though, this is to accept that Government spending is what it is (i.e. too high and too fixed) and instead to order change to things that don't affect Government revenues.
In effect this is tax by other means, as companies have to pay the differences, as do employees. So for example, pensions have to be enrolled, maternity pay increased and today the minimum wage increased. None of these things affect Government revenues wildly (the minimum wage probably a bit, to be fair). The tax incidence falls on the private sector and ultimately the consumer - perhaps this is a genius way of pushing inflation up at last. I have my doubts our current crop on either side of the Westminster benches are that bright or cunning!
Of course Ed Milliband goes the furthest with his calls of price caps on energy companies and also for forcing companies of over 50 staff to share profits; huge changes, none that affect the public finances.
Perhaps overall this shows how scared politicians are by both the scale of the deficit which they know they must control one day and also by the power of special interest groups who whine whenever their Government largesse is removed.
I look forward to the real budget in May with anticipation as I fear that will be a corker whoever wins!