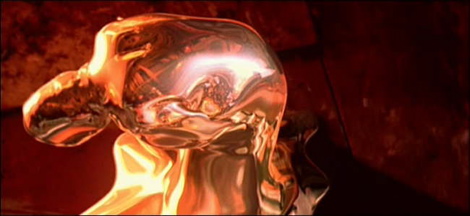 Hubris Defined:
"excessive pride towards or defiance of the gods, leading to nemesis"
So Greece's new proposals to its creditors look the same as the ones it rejected last week and had a referendum to say 'Oxi' to.
Somewhere this week Mr Tsipara has been sat in a dark room and had the facts of life explained to him on EU and the true gods of finance. He has become a Quisling and the fate of Nick Clegg now awaits at the ballot box - something he will no doubt avoid after his recent fondness for it.
The EU Monster, as Budgie commented yesterday, has a Terminator like ability to reform and re-focus just enough to kick the can a bit further down the road.
Tsiparas however is doomed to follow the path so well defined by his ancestors.
One day, the EU will run out of road, but not yet at least......