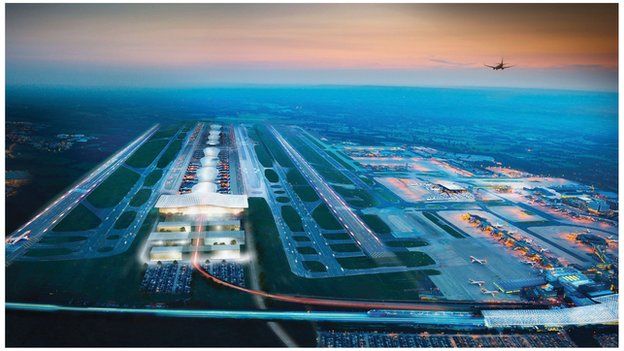 I have read now some of the £20 million airport review.
Overall, it is quite a weak document.
Clearly the agendas of Lobbyists are covered - from both sides so you could say it was balanced. But it is a sort of Mutually Assured Destruction type of balance from the Cold War Era.
Gatwick hate Heathrow;
Heathrow hate Gatwick;
Boris wants an Island;
Business want Heathrow;
NIMBY's want it somewhere else.
Unsurprisingly there is little political capital in doing this and I can see Cameron pushing this decision further off into the future. What I see thought is some interesting stats; business travel is falling, Heathrow still does a huge amount of freight to Terminal 4.
So where is this need for Business travellers coming from, not from the statistics. IN my own corporate world business travel is increasingly being hammered by Skype and Video calls - long promised but was always going to happen due to the sheer cost of travel.
Freight could surely go to the Midlands or Stanstead. Leisure travel, the growing sector, could go to any airport around the UK.
Mr Drew of this parish suggested a free for all with the Private Sector building the runways and airlines choosing what they want and charging passengers - the old, letting the market decide trick.
But for our arcane planning system that might work, but to pass any planning and the endless judicial reviews, the heft of the Government is likely required as the cost/risk analysis won't work for a private venture. Plus those private companies do love a little subsidy tickle when they can get one so why no badger the Government s much as possible - a subsidy always falls out after all!
As it is, I still think the odds are not on Heathrow unless Labour decide to back the scheme to burnish their business friendly credentials - so much for the Tory majority making Government easier.