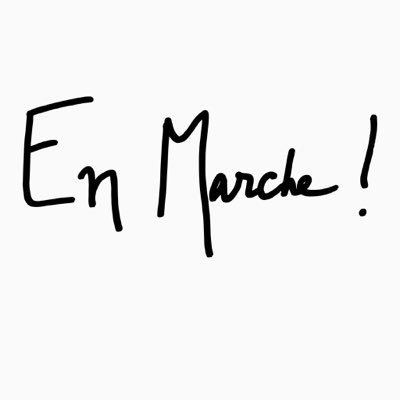 Carrying on from Nick's post about the new groupings and old splits. The time for change. Incumbent parties run out of steam. Oppositions regroup and reform. The Darwin inevitability of it all indicates that we are probably slightly overdue for one of the UK's Labour government phases.
All the historical indicators point to it. And if it was anyone but Corbyn in charge, it would be a racing certainty.
Sadly for Labour, Corbyn's popularity, though extremely wide and deep, does not extend much to non-labour voters. Polling indicates that those who voted for him in 2017 won't all vote for him again. And that those who didn't vote for him in 2017, still won't. Labour are a long, long, long way away from the number of seats they need to form a majority. With no signs they will get anywhere near the number they need to rule in their own right.
As Mr Drew pointed out, and I have before, that isn't the handicap it should be. The opposition to the Tories, is everyone else, bar the DUP. So a rainbow coalition of the left is quite possible. SNP and Labour might hate each other more than Corbynites and Blairites at the local level, but at national level, with Uncle Jez gladly offering a second referendum with no restrictions, they can find common ground.
More worryingly, and I agree quite likely, is Sinn Fein coming out of their self imposed exile to secure the same referendum on a united Ireland. Corbyn is the only way they will get it.
So, despite the many negatives of a Corbyn led labour. The childish economics. The student politics. Antisemitism and low level hatred for all unbelievers, the man could still win.
However, it does appear that although the media is currently focused on how the latest peel off MPs effect Mrs May and her woeful majority. Yet the real damage has been done to Corbyn. As he has lost guaranteed seats at a no confidence vote.
The Tigers have said they could never support Jeremy the jew hater. So they will not assist him in any way. While May has only lost MPs who's support and votes she actually lost a while ago.
One of the biggest advantages going forward to the next election, which cannot be very far away now, is that the two biggest negatives for the Tories should no longer be in play.
Brexit will be over.
May will be gone.
All the incredible economic data, unemployment figures, jobs created, taxes raised, youths in work and so on, added to record NHS spending and improved NHS figures, no military conflicts and falling migration figures, should come into play. These amazing metrics are all but ignored in the Brexit hysteria. But in previous elections they would almost certainly have guaranteed a decent majority.Even the violent crime increases can be part spun-blamed on an ineffectual Labour mayor.
If the Tories were bold enough to do what they should have done in 2016, and ensure a bold, visionary, charismatic leader takes the job on, they will have a very good chance of seeing off the red hordes for yet another, unlikely win.
The Liberal Democrats, who should have ditched their ineffective and tainted leader once his remarkable ability to repel the 16 million Remainers became clear. If they had, and had had a Macron like leader, these Blairite-Heathite centralists would be flocking to them, giving the party a very good number of MPs. More than nuisance. A power sharing amount.
Instead, at the next election,who knows who will be Libby leader? Or Tigger leader? Or what they will be campaigning for? Apart from rejoin.
Labour have a terrible dilemma. They will have alienated their natural pro-EU supporters, whilst not attracting any pro-free stuff, above the numbers they had before. They will still have Mr Toxic, or possibly Mr Toxic's number tow, in charge. All the negatives will still be there. Magnified more than before when he was sen as an outside bet not worthy of scrutiny. And Labour will have their metro-labour mob all getting airtime to claim they are the REAL labour party of sensible, liberal, socially-progressive metro types.
And the Tories are unlikely to re-fight the disastrous battle of 2017. Those horror lessons will have been learned. Even if the more modern ones, social media and youth vote, haven't been acted upon, the easier ones, such as don't promise to take away people's homes and give them to fox hunters, while raising taxes so those without homes don't need to pay, won't be in play.
A new leader, assuming May's baby step leave didn't result in too much dislocation or long term disruption can completely ignore the past. They will be uniquely placed in not looking backwards towards rejoining or at least sucking on to the breast of the European Union. The new leader can point to all the opportunities ahead. Just waffling won't be enough. The leader will need a deal. Will need a success. A new factory. New bank. Slashed personal taxes or VAT cut could do it.
A vision of hope. Not in a 'hope this isn't a disaster like usual,' May way. But in a "We CAN do better. We WILL do better! Boris sort of way."
A bit of vision will be required. A bit of risk taking. A bit of a Britain First attitude! For a sodding change.
Unlike Labour, actual Tory voters were more inclined to leave, than remain. The message that 'you made the right decision. I won't let you down,' should resonate enough to keep them.
Whoever the leader is, assuming they are from the actual right side of the party, they also won't have to worry so much about the super wets, who will be with the Tiggers. So far the three who have gone have seats that should return a proper Tory at the next go.
So, with a bit of luck and a lot of care, and if the civil war could be swift, the Tories actually look best placed of all the political parties to take advantage of the next stage of the election cycle. Assuming they can find that charismatic, personable, and credible leader. And that they can get Brexit done. The disruption and chaos of Brexit over with, and new leader in, all before the next recession hits and turns all those positive numbers to negatives.
They don't have very long.