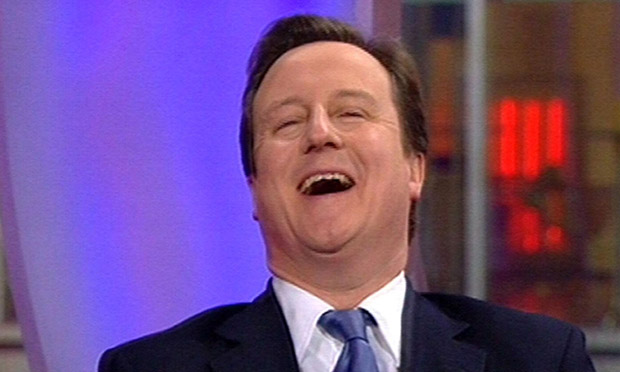 The Great Leader, Mr Cameron, so recently the beneficiary of a fluke, but complete, victory takes centre stage in Europe today.
By a hilarious co-incidence he has chosen yet another Grexit deal-or-no-deal day to launch into his list of 'demands' that need sating to keep Britain in the EU.
The list will no doubt be short with plenty of uncontroversial bits on it like simplification of regulations and a better single market. No EU ministers will be voting against that.
Nor on an opt out from joining the Euro which we already have.
But there remain two issues still to give us 'Outers' some hope. One is that on immigration and freedom of movement the EU stance is very solid. Polish people in the UK should be treated like English people in Poland - fair's fair. The fact our benefits system is out of control is really an expression of our own dysfunctional Government and not an EU problem.
Of course, were Poland suffering from huge net immigration rather than emigration with its attendant remittance benefits perhaps the song would be different.
On this issue, I see little room for compromise and so the Government will be forced to sell a fudge at best to the UK public in a referendum. Given this is also UKIP's strongest and best criticism of the EU then there is some hope.
Then there is Greece. With no deal it will be a calamity and how this shows the EU's strength is beyond me. The mess is awful and largely self-made but it reflects badly on German Leadership to allow the EU to show it is not one for all and all for one. The question is Greek exits is who next? When is it our turn? Will the Germans turn on us?
Again, that could be powerful re a UK referendum. The hopes are very small but the seeds are there and we will see if they can grow. Cameron is at his highest point politically; hubris normally hits at this point.