UK trade with the rest of the world.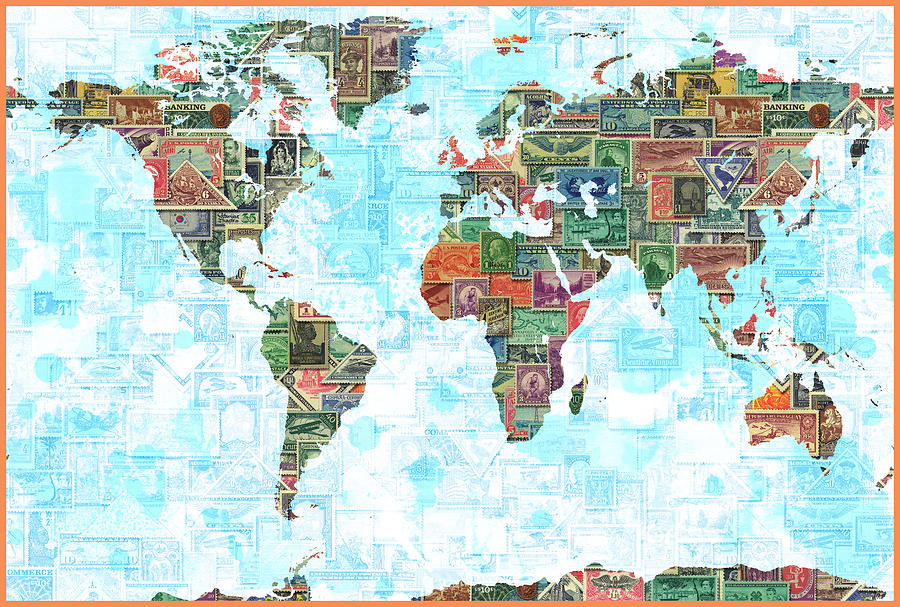 I was looking at an old brochure on mailings. BQi sends out many parcels each day and have a software package to help with that. UK is always top destination.
On the international screen the 14 most frequently chosen destinations have individual apps for speed of use. This is a generic screen for all users and not just for BQi. So looking at the page image in the old brochure can see the countries popular for mail order and general postage in 2002.
So what has changed ?
Top destinations that feature on the old and new screen. These are the Big 8 that have been considered our main traders for at least the last 15 years.
Ireland
United States
Australia
New Zealand
France
Canada
Germany
Channel Islands
Dropping off the tailgate of UK favourite, no longer making the frequent flyer list.
Japan
India
Pakistan
Belgium
South Africa
And climbing aboard the lorry in the ferry queue in their place
1. Spain
2. Italy
3. Poland
4. Netherlands
The channel isle' have split into Jersey and Guernsey. Presumably due to greater trade. This might have been due to the VAT loophole exploited under the New Labour years that allowed a special EU low value import item tax relief being applied to the islands and making them one of the largest suppliers of CDs and DVDs on the planet.
A study by the Kantar Group found that in 2009 there was an 18% increase in the volume of online CD sales. Many or most of these were shipped from the Channel Islands, although they are almost always controlled by UK-registered parent companies.
So - 4 new EU countries take the place of 3 former colonies and Japan, who's powerhouse status has declined considerably.
If memory serves until about 2009 Commonwealth countries received a mailing discount through Royal Mail. This has ceased. Meaning all non Europe mail is the same price.
No idea how this data is compiled. But as its user defined it has some use.
We know exactly why Poland has suddenly appeared as a destination. 750,000 Poles now live in the UK. Up from below 170,000 in the 1960s.
Spain has become a UK retirement destination as well as a UK export area. Some 750,000 Brits live in Spain. Up almost 1/2 million from the numbers in the 1980s. And Spaniards living in Britain has gone up from 50,000 to 95,000 since just 2011.
Belgium disappearing might be simply language. Dutch speak English well. UK Ebay is the best in Europe. By a large margin. UK regular mailers can pay to have their items featured on Euro-Ebay pages.The Dutch might just be better able to shop online on UK websites.
There are no customs charges for inter-EU trade . Belgium with their French-Dutch just might be less able to translate the web sites and make more use of German-French sites.
Italy was considered a no go area for mailing until very recently. As expected if you post to Germany it will arrive efficiently within whatever the timescale that was chosen. Post to Italy and you might have a 50% chance of item ever arriving at all. Italy's postal delivery service was such a basket case that the EU had to specifically introduce legislation that no member state could refuse to post to any other member state. Improvements have occurred and Italy, though still a nightmare for sticking items into customs for months on end, seems to have become a UK destination. There are only around 120,000 Italians in the UK.
India + Pakistan - South Africa all dropping out of the featured destination? Why would that be?
SA seems obvious. The flight of UK settlers back home after the end of Apartheid. And lower incomes all round. South Africa shows UK as its top migration destination. But it has fallen along way down the UK's favourite emigration list. Australia and New Zealand, USA and Canada are more popular non European destinations. The awful crime rates must play a part in that.
India and Pakistan ? What happened to them?
Still over a million of each community in the UK. China would be my guess. Buying in direct from China.
So why is China not on the list? Our chief importer nation and we export them the grand total of nothing very much ? Language and import restrictions. Low world rated worker incomes and closed borders is the answer.
And Chinese making up only 350,000 of UK population.
EU nations gaining over non-EU?
Some ammo for the 'In' team?