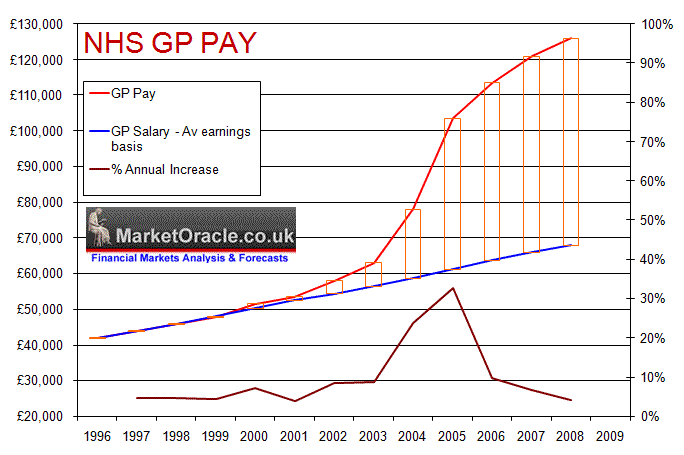 So today the MP's of our country have announced they are to get a 1.5% pay rise. In the new Labour way, this has been decided by one of those 'independent' Quango's. To go with MP's, Doctors and Dentists are also getting 1.5%.
Hands up in the private sector anyone who got 1.5% last year or expects to get anything this year? Hmm, thought not.
Personally, not inclduing when I change jobs, I have had 3 payrises in 14 years ( OK, I have learned of the need to change job alot to compensate!).
But really with the country needing to slash at least 10% off it spending over the next two years, this is a disgrace.
It's a typical charade for the Labour Ministers, shortly to be slung out of power in all likelihood, saying they won't take a payrise they will never see; but also to award Doctors and Dentists, two professions who pay has skyrocketed over the Labour years is just insane.
See this article on Doctors pay in Scotland increasing 38% over the past 3 years alone
. Look at the very enlightening market oracle graph!
Chalk up another scorched earth policy designed to bring the IMF in to run the country ever more quickly.