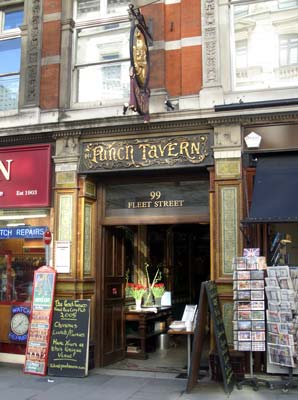 After a somewhat interesting year,which will be terrible for those planning to be lazy TV watchers over the Christmas Break - all the reviews of the Royal Wedding, Libya, 28 series of Big X Factor Celebrity Jungle, eurozone crisis will be unending and unendurable - its enough to make one want to switch offf and head for the pub.
Which is exactly what Nick Drew and Cityunslicker will be doing on 21st December from about 6pm. This year the chosen destination is the
Punch Tavern
in Fleet Street. Handily placed right opposite Goldman Sachs but only a short drunken stroll from the misguided hippies at St Pauls (though with the weather turning a bit colder surely their numbers will thin out soon by day as well as night).
Anyway, a couple of rounds will be on us as per usual, so do feel free to come and join us if you are around in London. If you can't find us in the bar, as Sunil the owner and he will point us out.