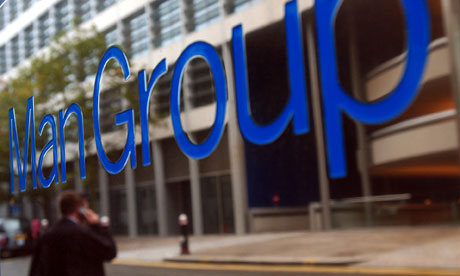 Sometime ago, back in the pre-2008 crisis, I used to trade the giant FTSE100 Man Group quite a bit (its EMG.L).
Since then, things have been going very badly for the group. Its main fund has done quite badly the last couple of years, notching up 6.3% down last year (
I dream of returns like this, 50% down last year...)
. It made a huge and expensive acquisition of GLG partners which was only ever going to be a good deal for the GLG guys selling to them. Clients have been pulling money out in droves, which also makes it hard to make money on the funds (forcing liquidation of good positions etc). Also MAN only makes good money when it hits its high performance targets, so underperforming funds really affect its profits
So all in all its a bad story, no wonder the shares have fallen from 300p to 112p.
Now today there is a new
statement out saying that there is a need for a further round of cost reduction. However, the divi of 16.5 cents is still be paid. This is quite some divi at 10% for a FTSE 100. Furthermore, analysts think it is probably just about sustainable, even with all this bad news backed in.
Now, I doubt 10% is sustainable, but that is because 6-8% is more likely and that is probably going to happen when the shareprice recovers from these depressed level. EMG could easily get back to 150p odd this year which would mean a decent profit even without the divi. With little downside, protection of a big dividend and a shareprice at bargain levels this one is back on the watchlist.