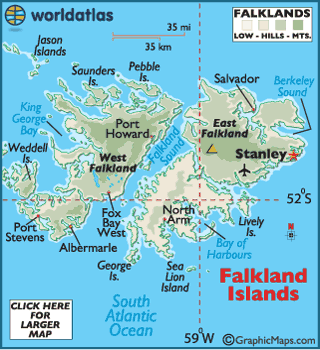 Whilst waiting for the non-even that is likely to be the g20 communique, this little spat between Cameron and Argentina's President Kirchner is quite amusing.
Kirchner's increasingly pathetic ramblings about the 'Sovereignty issue' are starting to have a negative feedback effect on the Country. Cameron helpfully pointing out that Argentina's policy of nationalisation is not really a world leading achievement.
Shame Kirchner could not point out our nationalised banks in return, but then I guess her advisers are not so well informed or numerous as her British counterpart.
A little bit of manufactured nationalism, seems to suit all sides perhaps? I expect this story to drone on.