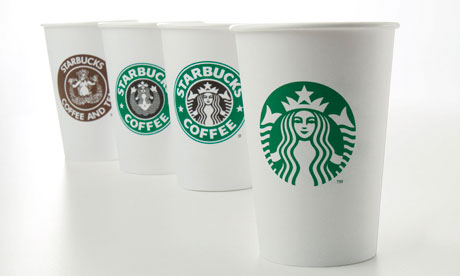 This is not going to be a rant about Starbucks legitmately using the UK tax system to keep its corporate tax bills as low as possible.
(Ok, it will be a little bit now, but this is just to say the MP's in Parliament so keen on grandstanding should be asking the Chancellor and HMRC how it is possible for companies to legally do this? Why is out corporate tax code so Byzantine in nature?)
No, what really strikes me is the lack of coffee price effects on the price of coffee in the high street. This year the wholesale price of coffee has droped by up to 40%. Next year there is predicted to be a global coffee glut for the first time in over 5 years.
Yet prices on the UK high street continue to be as high as ever, in fact they have been increasing this year. As usual, UK property rents are the key driver and staff costs. Only 3% of the price of a coffee is the actual coffee - 3%! I found that quite surprising, Labour, VAT and Rents are each over 25% each of the costs - even the packaging costs more than the coffee.
With that in mind, perhaps it is not surprising that Starbucks struggles in the UK, after all upwards only rent reviews, increassing minimum wages and increases VAT have been a big part of the last 5 years in the UK.
Maybe they really cant't make any money after all then...