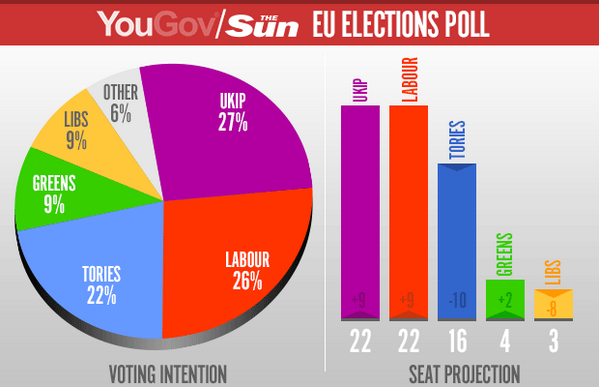 No QT quiz tonight.
It is the election special which only gives us the politicians claiming either a real, a moral or an imaginary victory...followed by a quick Lee Rigby question.
So instead..
What do you think the 1st, 2nd, 3rd places will be for the Euro elections. And the vote share percentage.
Current polling has UKIP or Labour as the leader, on around 26-27%, with Tories third on 22-23% and Liberals/Greens nowhere of note.
So your guesses into the comments plus, optional, how did you vote ?
BQ has
LABOUR - 28%
UKIP - 25%
CONSERVATIVES - 24%
LIB DEMS - 8%
GREENS - 8%
And of course I voted loyally with the party.