The Government decision to sell-off RBS shows how poorly Governments play the markets and how well they do politics.
RBS shares have been more or less the same for 3 years or more, see below: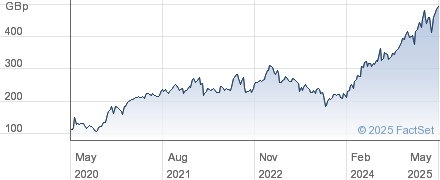 They only came close in early 2010 right in the aftermath of the crash when the stock markets bounced prior to the Euro Crisis of 2010/11.
The awesome power of hindsight tells us that then was the time to get shot of RBS for the taxpayer. ADIA had approached the Government about buying at a modest discount the majority of the Bank. The politics was bad, with the Government wary of allowing the Bank to fall to the Gulf ownership.
Plus of course the Coalition was looking forward to the shares recovering like Lloyds and a profit being made (note on my calcs, the total profit to be made on Lloyds privatisation is less than the loss incurred today on 5% sale of RBS). As usual,
Vince Cable put the kibosh on any sale and was totally wrong
.
Once that window was missed, then anytime from Jan 2013 would have been fine to sell the Bank, the market worth has fluctuated around a mean of the price it is now. But it did not suit the Government to sell the Bank 'at a loss' before the election.
Now it is safe to do so....for a lower price and for the cost of the debt interest incurred on Gilts issued to buy the bank in the first place.
RBS is a fraction of what it was as
Iain Martin explains well here
, so the money is not coming back.
The sadder part is that this has been the case for years and years and the time would have been better spent selling the Bank off and keeping the losses lower. Now we will be another 2 years or more paying interest in Gilts to keep the Bank on state books.
The idea that RBS will suddenly be worth £5.50p per share or more is for the birds.