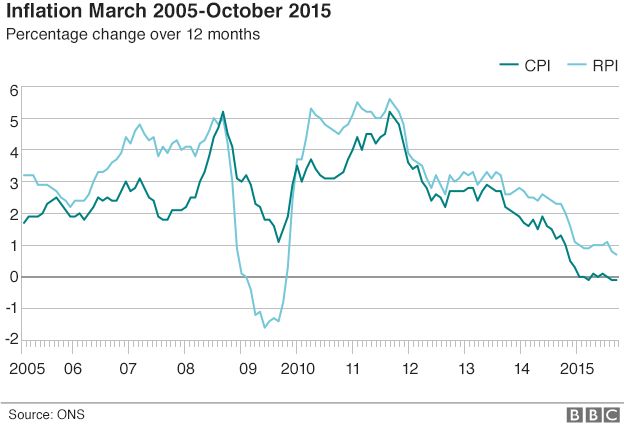 One thing to notice re the inflation figures is that they are totally dominated by energy costs. It is easy to forget the price of food is determined by costs of transport and refrigeration more so than the cost of land and husbandry. Thus food and energy prices has pulled down prices overall this past month.
With the price of oil falling, still falling and looking likely to fall further with record crude inventories (although refineries are not at full pelt, a wonder of the market for another post to come) the price of oil is going nowhere but down for the rest of this year. Bar a major crisis in a producer state it will stay this way for another year or two.
If oil continues its slow fall, then deflation, or something near to it, is almost inevitable for foreseeable. This makes bad reading for Government finances and the deficit, which will grow in real terms even faster and for government finance another nightmare the triple lock guarantee given to pensioners looks even more expensive.
For the country as a whole, I am less sure this will kick off a death spiral, clearly there are many warning signs in the economy suggesting hazards ahead, but deflation need not be a destroyer.
What it will mean though in the medium term is more quantitative easing to 'ease' any slowdown.