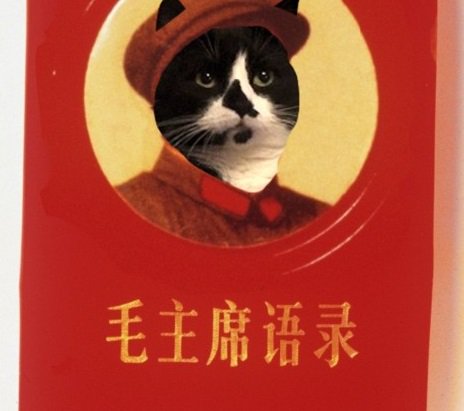 The big political news after UK declaring war..terror attack in the USA .. Oldham success for Labour .. Momentum thuggery ..etc ..was that Corbyn has a cat called
Chairman Miaow.
That's pretty good.
A different Jeremy got into a spot of twitter outrage a while back when it was revealed that his pet was called Didier Dogba. The dog was black . And so Clarkson was clearly being racist..This time, no demonisation of him naming his puss after the world's all time top mass murderer.
So now that it seems its acceptable to allow dodgy pet names again, in the spirit of Chairman Miaow,
- "Let a thousand flowers bloom"
And we'll have a good old fashioned weekend compo to find
the best political pet's name tags
For the right
Herman Pawring
Adolph Kitler
Rudolph Hiss
Winston Purrchill
Nigel Furage
For the left
Fido Castro
Owen Bones
Eva Purron
Len McCatsky
Catlin Moran
And don't forget the budgies
Polly Pot
Angela Eagle
Your own feline, canine, avian, piscine,reptilian, murine efforts in the comments.