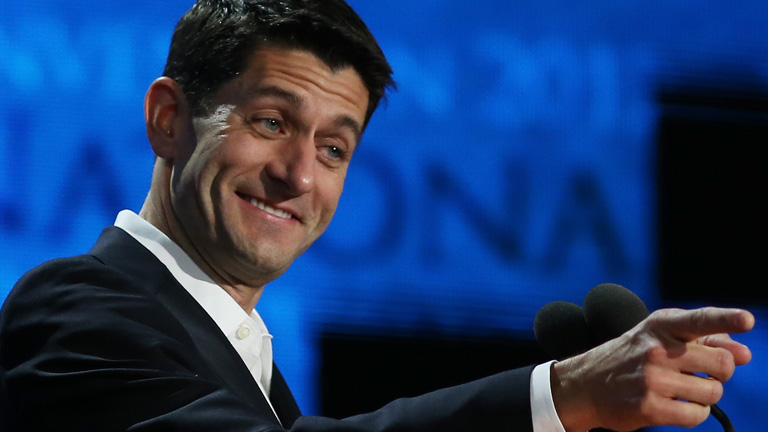 I have been lucky the last few days to meet some very senior and influential Republican party types on their various visits to the UK.
So lucky that I have been promised a dinner with Mr Trump on my next visit to the USA! (
I reminded myself there are 2 kinds of luck
)
On the other hand, much of what they say is known in the media more widely, but there was one interesting titbit which I have acted on.
Apparently, as well as wishing Trump to succeed over Cruz who the party bosses think is even more dangerous, they also are quietly confident that a brokered convention will be the outcome of the Primary votes.
This means that no candidate has the backing necessary to gain the Republican nomination.
In this case, the plan is to scrap all the current candidates, on the basis that none has passed muster and to appoint instead a new candidate who is more centrist and likely to beat HRC in the General Election in November.
This candidate has already been chosen and his name is Paul Ryan.
On paddy Power you can currently get him at
33-1 to be the Republican Nominee
(and 66-1 for the Presidency for the very brave!) Well, it was worth £10 of my money as the chances of this scenario must be better than those odds.
CU