David Cameron is having a 'luvvies luv EU' day, today. And is joining in with that impossible to resist crossing of the Abbey Road zebra crossing.
So, Weekend compo. An also impossible to resist list of Beatles albums and song-titles, on a European Theme.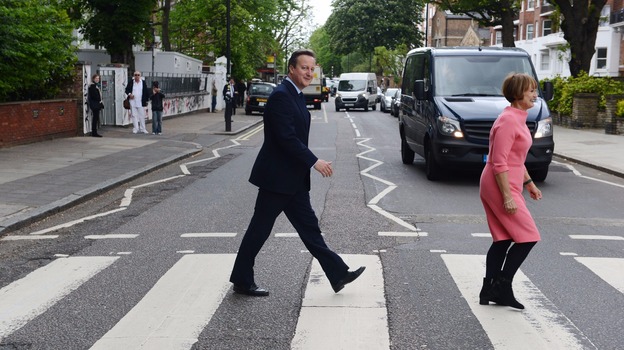 Entries in the comments.
Prize is to have the casting vote on any 50-50 split.
BQ Suggests:
The Ballard of Dave and Osbo.
A Day in the Lie
Get Back {in line}
Norwegian's Good
Treaty Directives Writer
Please, Please Merkel
P.S. I love EU
Strawberry Regulations Forever
We Can't Work it Out
You never give me EU money