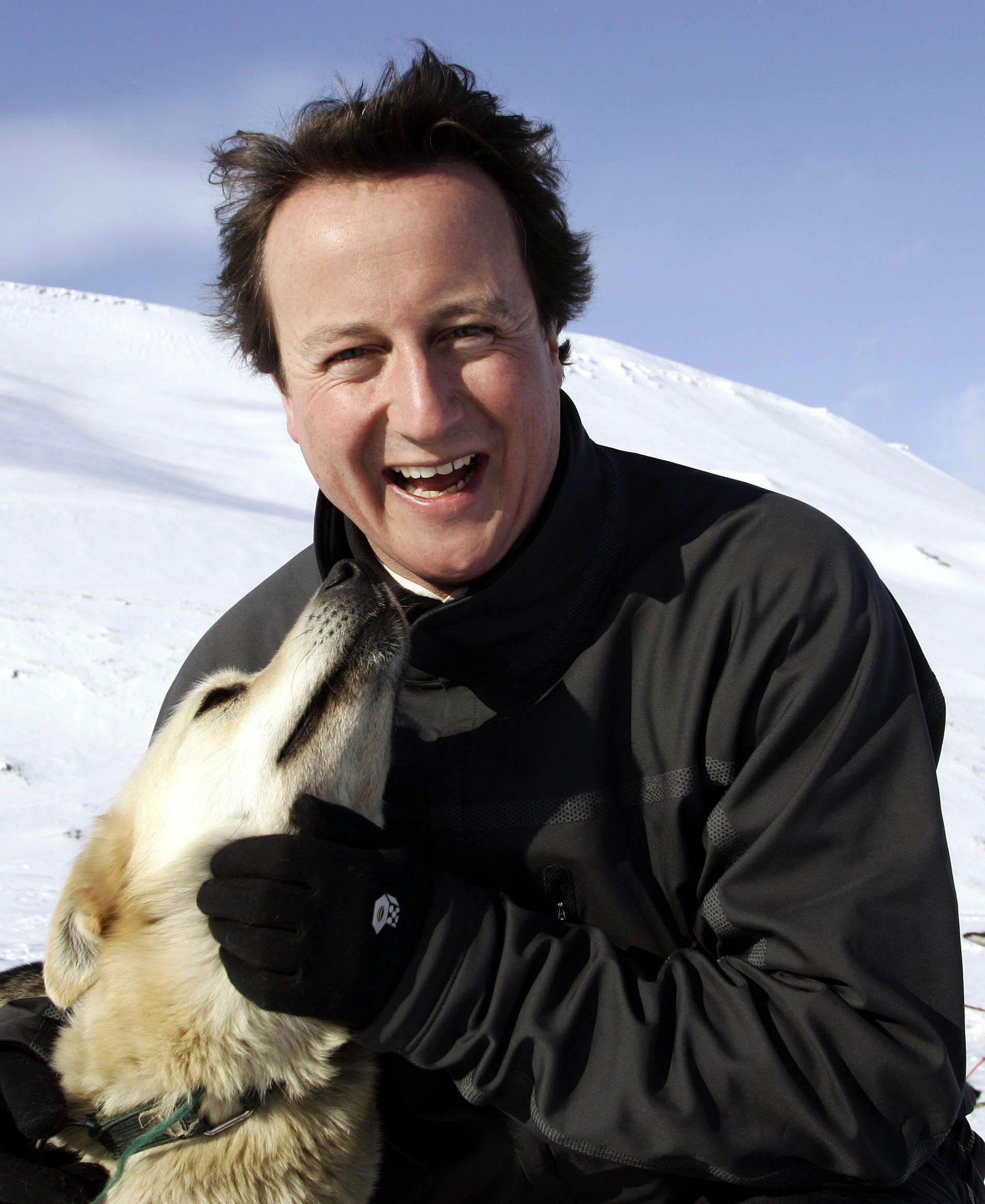 The May Day Parade begins. The Cameroon era ends a little sooner than expected. Only a little sooner as we know David Cameron was going anyway. Probably in 12 months or so time. He hasn't gone as he would have wished. And he will now be as historically defined by the referendum he called, as Tony Blair is by the Iraq War he began. Not a legacy he would have chosen.
How do we rate the Cameron era? Good, bad or just..meh!?
The referendum does rather define the weaknesses of his era. Continuity New Labour was very evident. Cameron was one of the early Tories to realise that it wasn't possible to beat an election winning machine like Blair by opposing his populist policies. It seems obvious now, but not that long ago the Tories answer to Tony Blair's success was to try and attack all his popular measures. When that failed it was to point out the flaws and the contradictions and the cost of all the magic money. But the Tory media was not a patch on the Labour one. So the attacks failed. Worse, they rebounded. The 'Nasty party' was back.
Cameron saw all this and figured, if you can't beat them, join them. To the annoyance of very many in his own party. But he was right. It is only in very recent times that Tony Blair's star has faded. That spin doctoring every sentence in every provincial newspaper has been discredited. for years and years that was what worked. And Cameron wanted to win. So the never actually called, but absolubtely was, New Tory, was born.
Not defeating the dysfunctional Brown government outright was a bad blow. It should have been easy. And without the world economic crash and all those spending promises to out Brown, Brown it would have been. The Tories were well ahead and remained so up until the point that they spoke about making some cuts. Then the gap narrowed.
And, with hindsight, we know the polling has been off for quite a long time, so don't really know how close it ever was. Untried Posh boy versus Financial Titan?
The coalition was probably Cameron's biggest success. There was instant talk of how long it would last. Six months to a year was considered good. Cameron managed to make it last the term. And in doing so he also destroyed the Liberal Democrats.
He stopped the financial crash getting any worse for the UK. Steadied a very rocky ship in difficult waters.
The defeat of Miliband was a s welcome as it was unexpected. So one and a half wins out of two. pretty good for a post war British PM.
Too much sofa cabinet. Too much of clique. To much party centralisation. Silver Spoon toffs and a lack of any real, real vision other than keep the Trots away from power and make Britain a nicer place.
Too much government. And too much politics playing. That continuity Blair again. Too much concern with how the media would play an event and not enough about the actual long term consequences of the event. Those '10s of thousands of immigrants' promises. "Cast iron". Even his 'making savage cuts' narrative for the first year, when few were made at all. All those 'Spins' eventually came back to bite. The internet and social media had rendered much of New Labour's manipulative methods obsolete. It was a mistake to persist with them.
And of course the biggest folly of all. Shooting the UKIP fox short term, by promising an EU referendum he didn't want or even need to call. This wasn't a Scottish one that was forced upon him by the destruction of Labour in Scotland handing a very unexpected majority to the SNP, who used their power to demand one. This was a referendum Cameron himself chose to allow.
That decision was made worse with the all too predictable 'Renegotiation with Europe' fiasco before the campaign had even begun.
On paper, it all looked good. Promise a referendum that killed the Tory dissent and stopped the drift of voters to UKIPt. It put both liberals and labour, who refused to go along with it, on the unpopular side of the popular argument. A New Labour/Tory tactic from the best of their playbooks.
And the Tories were expecting a coalition anyway. No need to ever implement that manifesto promise.
But they won, and so it had to be delivered.
Going early was the best option. Nothing in Europe was going to get any better in the longer term. probably much worse. The real mistake was firstly trying to renegotiate from a position of weakness instead of strength and secondly identifying himself so strongly as the leader of remain.
He needn't, indeed, should not have, done either of those things. Plenty of government ministers available for those roles. By taking them on himself, Cameron ensured that if the remain ship went down, he would go down with it.
One of the things I liked most about the Cameron era is him personally. He looked like a prime Minister. spoke like one. Sounded like one. Was reassuring and confident. He looked like the British Minister wherever he was. The number of gaffes he made was minuscule. Considering this was a man who was televised every day at every occasion he ever attended for 10 years, that was pretty impressive.
Especially if you recall the lumpen troll that had come before him. A national embarrassment at any diplomatic event. A man who needed his own wife to hold his hand at a party conference of his own party as he was so incapable of leadership and gravitas.
It doesn't sound like much of an achievement.
Cameron didn't fall asleep at the G8 with his tie in the soup.
Or tumble down the stairs of Airforce one.
That's not the angle.
Cameron looked, sounded and acted like a leader at a time that the country desperately needed a leader. His personal approval ratings were always well above his party. he was a very reassuring presence.
That should be remembered when his legacy is debated.