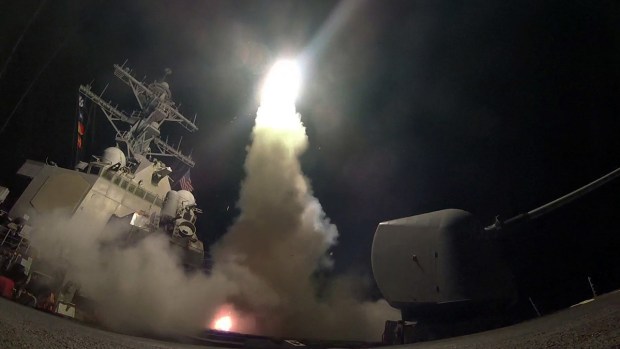 Nil points fro President Trump.
It is all very well wringing your hands and deciding now that you are President you can fire of a missile salvo....but to what end?
We can only hope in a limited sense that this is supposed to make Assad think again before he uses chemical weapons. The issue is that Assad was using chemical weapons on Al-Qaeda (Al-Nursa)controlled areas. Sadly for the civilians in Syria, nowhere is safe and each side happily uses hostages in this sick and brutal civil war.
Obama, made empty threats so I guess some might see Trump as at least improving on his predecessors utter uselessness when it came to foreign policy. However, realpolitik thinking would suggest the best thing in Syria is for the war to end, this means one side must win. Both sides are the bad guys hence the confusion in diplomatic circles about what to do.
At least the last strategy, of letting Russia fight the war with Assad could have led to a conclusion of sorts. Now, if Assad is to be held back by US Airpower, then the prospect to and end to the war and slaughter is further away.
There are no easy answers in a terrible situation that has been allowed to develop - a few missiles fired I doubt is going to be the answer.
Perhaps instead this is meant to impress the Chinese on the seriousness of the threat Trump has made re North Korea?