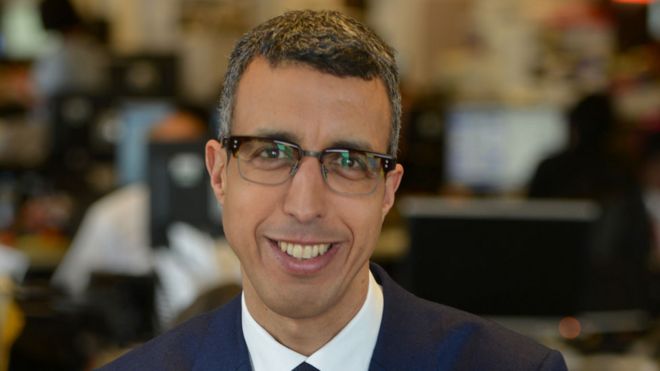 "I voted remain, can you tell?" Kamal Ahmed, BBC Economics Editor
OK, so this is a tiny bit samey but wow,
has the BBC plumbed some depths today
to find its bad news Brexit coverage.
Unsurprisingly it comes for a remoaning journalist by the name of Kamal Ahmed, so bad that he is comes nowhere close to replacing Robert Pestion.
Anyway, read the article, it starts with a bold headline, rows back, throws in some surreal numbers quoted by a man down the pub and then comes round to the idea that it was right all along.
Then is undone by the facts at the end which quote hundreds of job changes, not thousands or tens of thousands.
On the days when Brexit and talking about it just get me down, this stuff reminds me how hard the establishment will fight and lie. I feel for Donald Trump on this basis too, the whole US Government and Media really is out to get him and it must be very trying indeed!