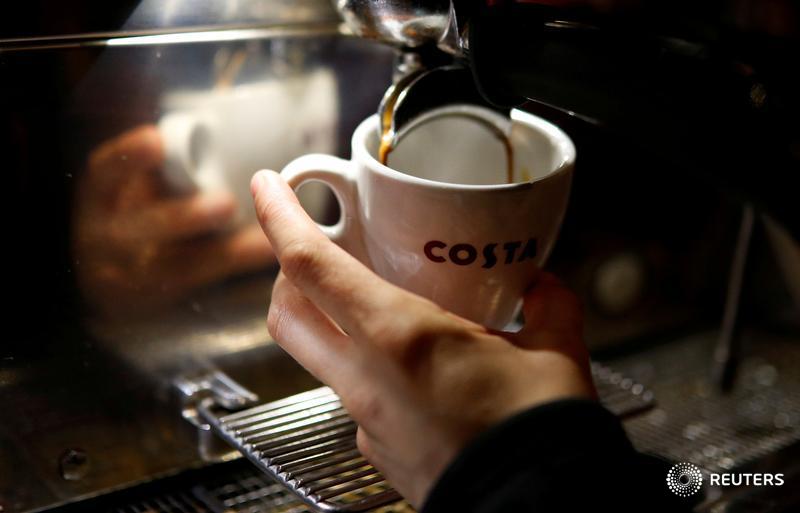 So reading the tea leaves so to speak , Whitbread has been forced by activist investors on its shareholder register to spin-off its Costa Coffee business into a separate entity.
The Activist investors think this ill result in extra shareholder value and allow Whitbread to concentrate on its Premier Inn hotels business.
Both businesses are well run and have been very successful, in fact Whitbread in its markets is a super business and has been for many years. Well managed and targeted, with no airs and graces at its Luton HQ that is for sure.
However, noting in the UK as we did here last week, with the massive preponderance of coffee shops on the high street due to rapid changes in the retail market, surely this is a great top of the market indicator!
Globally, the growth for Costa with its awful 'machines' that you find even in France at motorway service stations, may well be a big opportunity. China is a key target for them (this rarely works out well for UK Companies - its another sign of exuberance and arrogance) and so perhaps there is a lot to this business.
But in the UK surely not with the abundance of competition to sell hot coffee to everyone, everywhere.
(My one reservation is I am typing this with a Costa Coffee sat next to me on my desk which I feel is somewhat undermining my prose....)