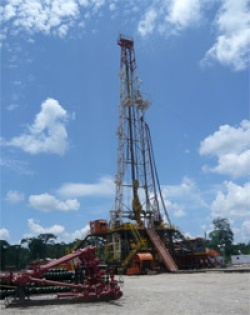 (hello, CU has been ill for a week you may not have noticed)
One of my long term share bets has been small European Gas explorer AST. This is a small company with good prospects in Eastern Europe and listed on AIM. It has no political risk so the danger for shareholders is in the execution by management. Sadly, AST has had its fair share of dusters and placings to hold the company back over the last couple of years.
However, the big news for the company was always is current gas drill; an RNS today suggests this has come up trumps. As the detail is less than perfect in the RNS, the shareprice reaction is a bit muted, moving it up to 9p. However, this is a real company maker, capable of more than doubling the shareprice when they get this huge gas find into production later this year. So there is still plenty of upside to come and now is not the time to bale out.
Shares have been a bit off this past month, so great to see some good news for one of the portfolio at last!