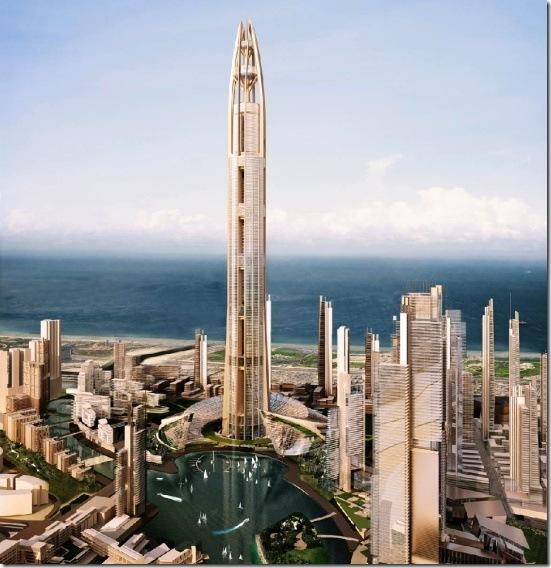 This may sound somewhat counter-intuitive. The Middle East holds the largest known reserves of oil on Earth. Thanks to this we have buildings like that pictured and indoor ski domes in the Desert. Oil has made what was once one of the worst places to live on Earth into a paradise fuelled by pertro-dollars.
Of course, the way that this wealth has remained tightly controlled is an issue for the people in these Countries, but that has not made them riot and protest in the past.
What is different today and since 2008 is the swift rise in the price of Oil. This matters not because it makes the wealth gap worse, but because oil is intrinsically linked to the price of food.
When oil goes up so do food prices
. There was a tough spike in 2008 which blew off because of the Global Financial Crisis. Now though we are back with oil over $100 and many predict it is not going to go lower again. This, along with crop failures, has pushed up the price of wheat in 2010/11.
Arab Countries are deserts as a rule, so they have to import most of their food from abroad. This makes them especially susceptible to global price changes in soft commodities
and they have become acutely aware of the problem
. One solution for the Arab leaders may be to increase their food subsidies and lower the fuel subsidies they give their populations.
Another solution
which no one is yet discussing
is for OPEC to increase oil production to lower the price of oil. To date all comment has been about worries of supply disruption, but sooner or later it should dawn on them what the solution is.