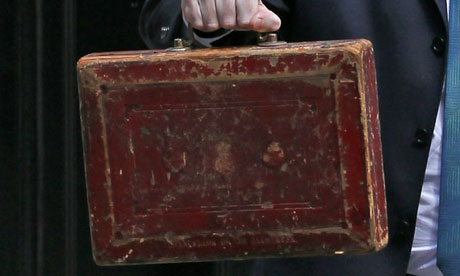 Yup, its all set up to be a damp squib; no firecrackers, no alcohol (taxes up), no smoking (taxes up) and no nookie behind the bike sheds.
Yes today is budget day, a day normally associated on this blog with days of pre-amble and err..insightful comment (by those who leave comments).
However, I have found nothing even worth thinking about this week in comparison to previous years. There was the inflation non-shock of yesterday and that is about it.
George Osbourne did the heavy lifting in an emergency budget last year. Also the Tories have continued to silly political tradition of making everything happen a year late; so most of last years announcements only take effect in April this year. As some are quite drastic, there will be few announcements for things next year. it is all a bit strange, CEO's in the Corporate world don't pre-announce sales and redundancies by over 12 months - but this is the public sector after all.
However since 2008 we have had emergency budgets, Alistair Darling calmly announcing the worst deficit numbers ever and the biggest debts ever, tax rises aplenty and general calamity. This year is different, this year is dull - and that in itself is a welcome improvement