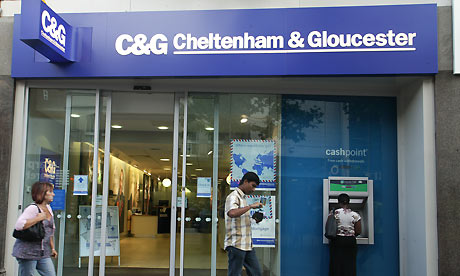 The day after the Banking Commission interim report and Lloyds bank have reacted angrily to the recommendations to make them sell more than 600 of their 2900 Branches. of course, they have a plan which has been in motion for some months and now this suggestion messes that up and probably also makes them have to wait for the full report out in September before knowing what they can do.
No element of surprise for the market or their shareholders and the shareprice has been relatively steady since the announcement.
The real issue, which Lloyds have hinted at, is that with say 1000 branches for sale it is a big deal to buy them. RBS has sold 326 to Santander for £1.8 billion, so treble that and you have a deal of £5.4 billion.
Are the new entrant banks like Virgin Money or NBNK really going to find that kind of money - I think not. Even Private Equity houses are going to be hard pushed to raise those kind of funds in this market, especially as retail banking will get harder in the years ahead. Also there are huge back offices issues as these banks need a really strong IT platform that Lloyds is not going to give away with it. Plus of course there are other ancillary services like Insurance and Asset Finance that are not going with the branches.
All in all, a challenging pill, which means perhaps the most likely option will be a floatation of the business - a re-birth of HBOS, although no doubt they will choose another name for it from their stable of brands, probably Cheltenham and Gloucester.
What is ironic is that if Lloyds had shut more branches as it was originally planning to do then it would not have so many, would have less perceived market share and thus would escape having to do this deal.
As for buying into the IPO, as always it would depend on the price, but retail bankign is goign to be a heavily regulated area in the future, with mroe competition - it's not facebook is it?