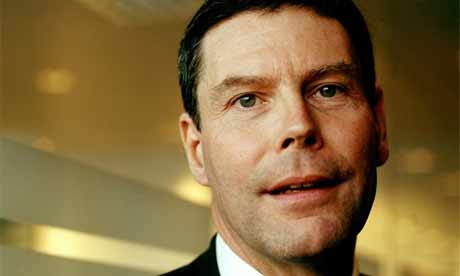 The FSA whitewash report
has been published today into the failure of regulation as regards RBS. The top issue raised is the Brown/Balls approach of insisting on light touch regulation, meaning that the poor FSA did not do much to try to hold RBS to account.
Of course, it is all awright now, because Brown and Balls are gone (for now), the FSA has been beefed up and the horrible bankers in charge have all be sacked. So that's alright then?
No, not really, in a handwringing comments the Head of the FSA says if the bankers can't be held to account under the current system, then perhaps new laws are needed. It is the FSA's failings that mean the bankers can't be touched.
How about trying this on? Failure by the FSA to do its job and regulate, regardless of 'political influence', has led to a £100 billion cost to the taxpayer, with small chance of us currently seeing much of this back again. The entirety of the staff at the FSA at the time, the board and advisors are all guilty and should at least be banned from holding public office ever again.
But what instead has happened? Hector Sants is to be made a Deputy of the Bank of England.
The pathetic public sector cop out as per usual- you can't blame individuals for large events. Well you can in this case, its perfectly obvious. The excuse goes that Sants was only a new joiner at the time and all the key decisions had already been taken; rather like if I take a turn to drive a car on a long journeyand I only take the wheel just before the accident then of course the accident is not just my fault but everyone elses' too.