HRH Prince Jeremy Corbyn
News that the 95-year-old red prince, Jeremy Corbyn, may shortly be being retired has been greeted with dismay in North London, where Jeremy is thought to be a living God.
Locals now fear his retirement means he will never return to the tiny Socialist Island where the royal Jeremy and Queen Diane are part of the fabric of life in the global village of Islington.
Villagers pray to the 95-year-old red prince daily, asking for his blessing on the banana and yam crops, and avocado juice shakes, in the fair-trade hipster shops that make their once long ago extremely poor community self-sufficient.
This co-operative commune of these tribal people believe Jeremy to be the Messiah.
The locals worship the 95-year-old Corbyn. Criticism of him is blasphemy. Disrespect to the ancient pensioner could mean shame and banishment as a guest at the house feasts that are held in the evenings.
The labour tribe have several old photos of Jeremy, including one dated 1983 of him in a shell suit, holding a drink made from ground beans.
Through a fluent politically-correct speak interpreter, local village Chief Byron Malia told us 'The Great Jez' was a powerful figure. That he controlled the number and size of recycling bins permitted and ordanaced dog poo bins at park gates.
Mr Malia was speaking at the socialist village's micro-brewfest, a traditional meeting place where the men gather at night to drink highly unintoxicating kava-guava based glasses of beer..
'Prince Jeremy has said one day he will come and visit us again,' said Mr Malia, who was born in 1964 but self-identifies as 'forty-something.'
'We still believe that the great man will come back to us after his far travels to our brothers in Hackney and Hounslow. But if he doesn't come back, the pictures that I am holding... it means something to us."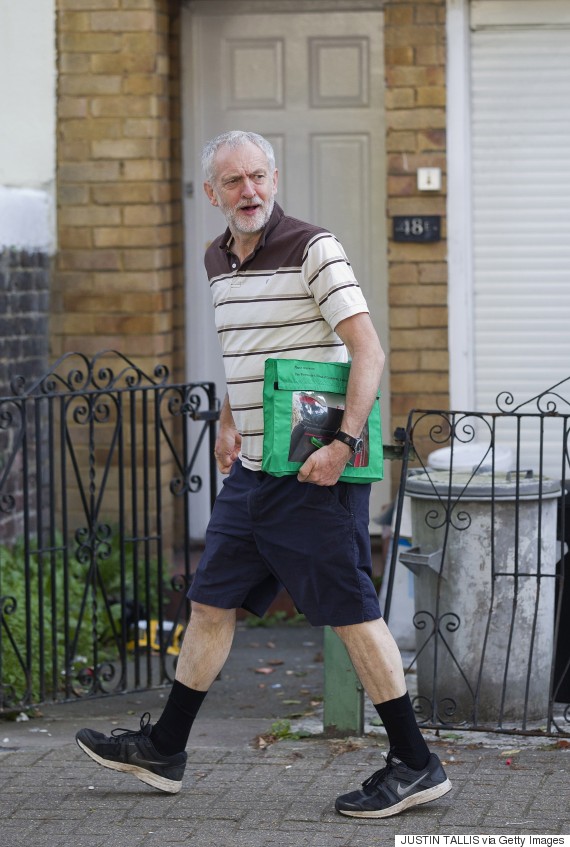 "But what it means, I do not know."
According to local legend, Prince Jez is the very pale-skinned son of the people, Royal God King, who once ventured across the seas to look for a powerful ethnic tribal woman to marry.
'Prince Beardy is important to us because our ancestors told us that part of our custom is to believe any old nonsense we are told. Like small children,' said Mr Malia, who took over from his father as village hall chief in 2003.
Islington is a very primitive area. Situated in the northern Zone 2 region.
The indigenous media and marketing folk survive on a simple diet of chickpeas, kale, berries, and mustard seeds. Much of this shy, naive population live clustered together in converted tall brick buildings. Often with only a few square meters space of space for an entire family. And just a shared, communal, tiny strip of grass which they use to grow vegetables.
A large number bake their own bread and make their own yogurts and a flavourless ice-cream from root vegetables. Our interpreter advised us that
"These people eat the sorts of foods that we, outside this society, would happily throw away. But here, they are sought after. Even though they are very expensive to buy. This Jícama, for example. It tastes like carpet tile glue. But in this village just one of these hipster turnips will fetch up to £6.90. Its no wonder they never stop talking about foodbanks.They have no understanding of internal combustion and travel everywhere by bicycle."