It's been a bloodbath for many years in the commodity sector. Many shirts have been lost (a few of mine even, tear-stained ones...). The price of oil is normally one of the key metrics along with gold for assessing asset inflation.
However, gold is only around $1300 an ounce, which whilst double the 2008 low is a long way off the $2000 plus highs. In fact, there has not been much movement in gold at all this year, as compared to say Bitcoin which is rapidly taking shape as the future of independent store of value.
Then we come to oil, off its $30 lows of the post-shale revolution, but still only around $50 a barrel and that is after some small, but actual, production cuts from OPEC. The supply side still looks strong though and this at a time when global non-recessionary GDP growth is de-coupling from the oil price/supply for virtually the first time in a hundred years.
Which leads one to look further afield and this for me is to copper;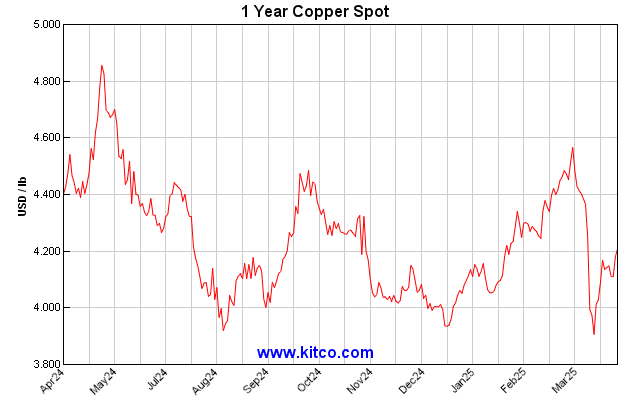 Copper looks interesting, the world's biggest miners have been struggling with various geopolitical events and supplies are not increasing that rapidly. The building of China still is eating capacity but the new found desire for electric vehicles also implies a long-term demand surge for the metal that is the core of the electricity transmission industry (of course, Lead/Lithium are looking good too). So demand is growing whilst supply is relatively flat.
I wonder if long-term there may even be a good long/short bet on copper versus oil as the switch away from petrol and diesel cars takes hold over the next five year?