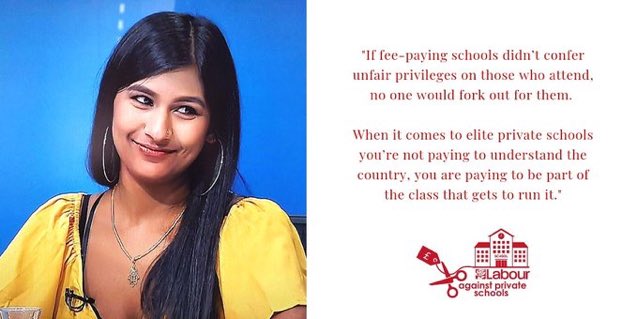 So, as is common these days, the very nutty communists who inhabit the Labour party (have you seen a book called Fully Automated Luxury Communism by Aaron Bastani? Drivel does not begin to describe how awful it is), have latched a new proposal into the labour party conference which decides their manifesto:
1 - Outlaw private education
2 - Confiscate the endowments and money from these schools to 'share' amongst State Schools
3 - End Charitable status to make doubly sure no Private schools start again.
Scary does not really do the above Justice. There are many, many reasons why the above it a terrible idea. The one that sticks out to me though is that, like our Top Universities, people from all over the world pay an absolute fortune to have their kids educated here - in fact I would bet it is one of the main reasons there are so many billionaires in the UK, they can educate their kids here.
So, in the real world, we should be thinking how do we extend the education opportunities provided by private schools to all? What is the secret.
Well the obvious piece is money. In Universities, the Government introduced fees to try and help Universities improve their offering, act like a supplier rather than an union and stop kidding people with silly Kite Flying degrees. Lo and Behold broadly this has been a success!
Thus the real change that would help state schools would be a voucher system for parents, who could spend the money on the schooling they wanted - local comp, technical colleges, religious schools, private schools. The good would prosper and the bad would reform or die. Just like in Higher Education, market forces would drive up standards overall.
You could even reduce massively the burdensome national curriculum as parents could choose they types of schooling suited to their children which is not always based on A-C grades a GCSE.
This would be a much more successful route than killing the successful bit of secondary education in order to level down the playing field.