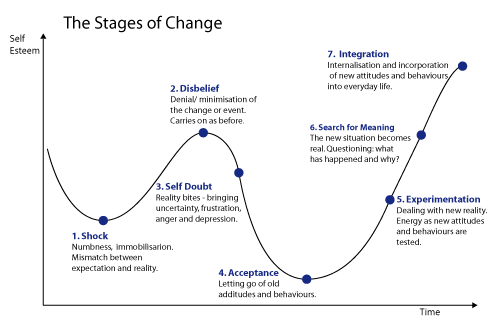 OK, I know I have written alot on the Euro Crisis recently, but frankly it deserves it. If 2008 was the worst Financial Crisis in 60 years, then this is its baby and we still don't know whether it will be even worse than its parents.
However, over the summer and particularly in August there have been some very sharp moves in the Stick market. The FTSE is 17% off its year highs and 25% off its 2008 highs. That is quite a fall already, yesterday the market was off another 3.5% in a day. I think there is plenty of room for these falls to continue in the political vacuum that is Eurozone policy.
However, I also note that in 2008 the main falls came post-Lehman - the market was off a chunk going into September, but not catastrophically down. Instead, the falls really came after the credit shock.
Is it different this time? This time the whole financial world is looking for the credit and liquidity events that will rock Europe. Plus they are looking at Greek default (one year Greek bills now at 86% yield!) and a fall out of the Eurozone.
Perhaps this time more fear is built into the market and instead of big further falls (by this I mean below 4800 on the FTSE and possibly to 4000) won't happen even if Greece does fall out of the Eurozone. Instead, in terms of the stages of change above, we are well into 3 and nearly at 4. This would mean that the end of the Eurozone as is may instead look like the cathartic moment which delivers real growth opportunities after all the pain and false starts - similar to the UK in 1992 when we fell out of the ERM system. The FTSE then fell barely 10% more after exit and soon began a long run up to 1999 when it had nearly tripled.