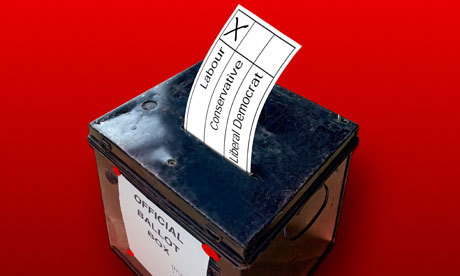 When I went to vote this morning, as ever, my vote will mean nothing. In a completely safe Tory seat my vote makes no difference whatsoever. My other half thought hard before voting about who to choose and yet really, why bother?
Moreover, I am 39 and have had the following election history
1992 - too young by a year to vote
1997 - Just moved to USA from Leeds Central (would have been safe Labour seat anyway)
2001 - Voted, lived in Surrey Heath, the safest Tory seat
2005 - Voted, lived in Westminster, safe Tory seat
2010 - Voted, lived in Sevenoaks, safe Tory Seat
2015 - Voted, living in Sevenoaks, safe Tory seat
When there was a referendum for Alternative Vote I was dead against that form of voting and changing First Past The Post for what is a hodge podge system of AV.
Now though, with FPTP well and truly broken by the regionalisation of politics in the Country, we surely need to do something more. Even in this election only around 15 seats will change hands, one quarter of the amount available.
No wonder everyone is so bored when 75% of people have meaningless votes in any event.
Surely some of my readers have had a better time of it, or is my experience all too common?